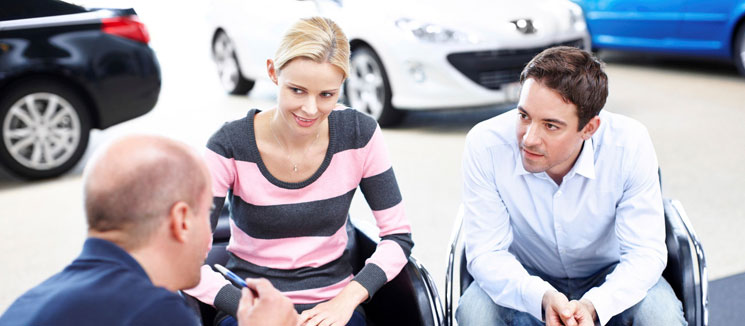 There are two types of financing options to choose from when buying a vehicle—direct lending and dealership financing. Direct lending is the most well-known method of paying for a vehicle. Dealership financing, while not as widely known, is offered at almost every dealership.

Direct lending is when the customer gets a loan directly from a financial institution like a bank or credit union. By entering into a contract, the customer agrees to repay the amount financed plus an additional charge for use of the money. As a result, the customer uses a loan from a direct lender to finance a vehicle.

Dealership financing is like direct lending except the financing comes directly from the dealership. By entering into a contract with the dealership, the customer agrees to the same terms as they would in direct lending. The difference is that the dealership has the choice to either retain the contract or to sell it to a financial institution that collects the payments.

As a result of the in-house contract, a dealership has quite a few significant benefits. First, dealerships offer both the vehicle and the financing all in one place, allowing customers to get behind the wheel and drive off the lot the same day, even if lenders are closed.

A dealership also has relationships with a wide range of financial institutions, allowing the customer to pick from a variety of contracts and terms.

Dealerships might also run some manufacturer-sponsored programs that allow a customer to get a car at a low interest rate or with certain incentives that make a specific vehicle more appealing. The programs could extend to all vehicles made by the manufacturer and may have special requirements, like requiring a specific contract length or credit score.

If you're undecided about your financing, contact our finance department here at Hampton Mitsubishi. We're always happy to help!

6171 Johnston St
Lafayette
LA
70503
Hours
Monday

8:30am - 7:00pm

Tuesday

8:30am - 7:00pm

Wednesday

8:30am - 7:00pm

Thursday

8:30am - 7:00pm

Friday

8:30am - 7:00pm

Saturday

8:30am - 6:00pm

Sunday

Closed